Set in the time of the Vikings, OUTLANDER is the story of what happens when an alien creature falls to Earth when there were no guns, no blasters - just brawn and steel. It is a hard-core muscular monster movie in the vein of PITCH BLACK, PREDATOR and ALIENS.
---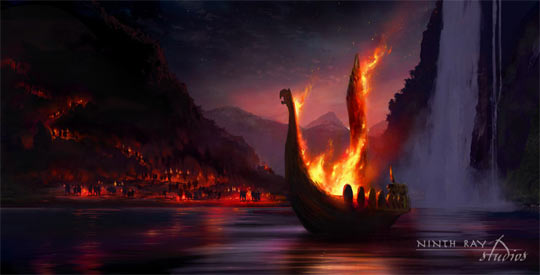 ---
Cast:
Jim Caviezel (Deja Vu, The Passion of Christ)
Sophia Myles (Tristan and Isolde)
Jack Huston (Factory Girl)
John Hurt (V for Vendetta, Hellboy)
Ron Perlman (The Mutant Chronicles, Hellboy)
Director:
Howard McCain
Writer:

Dirk Blackman & Howard McCain

Genre:

Sci-Fi/Action

Budget:

$40 M USD

Production Status:
Post Production
Start Date:
October 16, 2006
Locations:
Nova Scotia, New Foundland
Domestic Distribution:
The Weinstein Company
Foreign Distribution:
Exception Wild Bunch
Production Company:
ASCENDANT Pictures
---


Based on the Carsten Stroud novel, this action thriller follows the divergent agendas of crooks, cops and lawyers as they clash over a shipment of illegal firearms, mafia ties and a double homicide.
---
Cast:

Kevin Bacon (Mystic River, Apollo 13)
Sophie Okonedo (Stormbreaker, Hotel Rwanda)

Director:
Samuel Bayer (Award Winning Commercial and Music Video director)
Writer:
Doug Richardson (Hostage, Die Hard 2)
Adapted from book by Carsten Stroud
Genre:
Drama
Status:
Packaging


Slated to begin production January 2007
---